For the industry, by the industry
Check out our latest edition of AQUA Magazine - Autumn 2022!
In this Autumn Edition, we have feature articles on:
- The Winter Pool in 2022 by Rainwise Pools Melbourne
- An Insiders perspective including information from Compass Pools Melbourne, TG Pools & Cantwell Pools
- A comparison between Lithium Hypochlorite and Dichlor use in Spas by Bond Chemicals
We launch the Inaugural Australian Pool & Spa Awards 2022 and the Melbourne Backyard & Garden Show.
Another bumper issue of Aqua Magazine, made by the industry for the industry!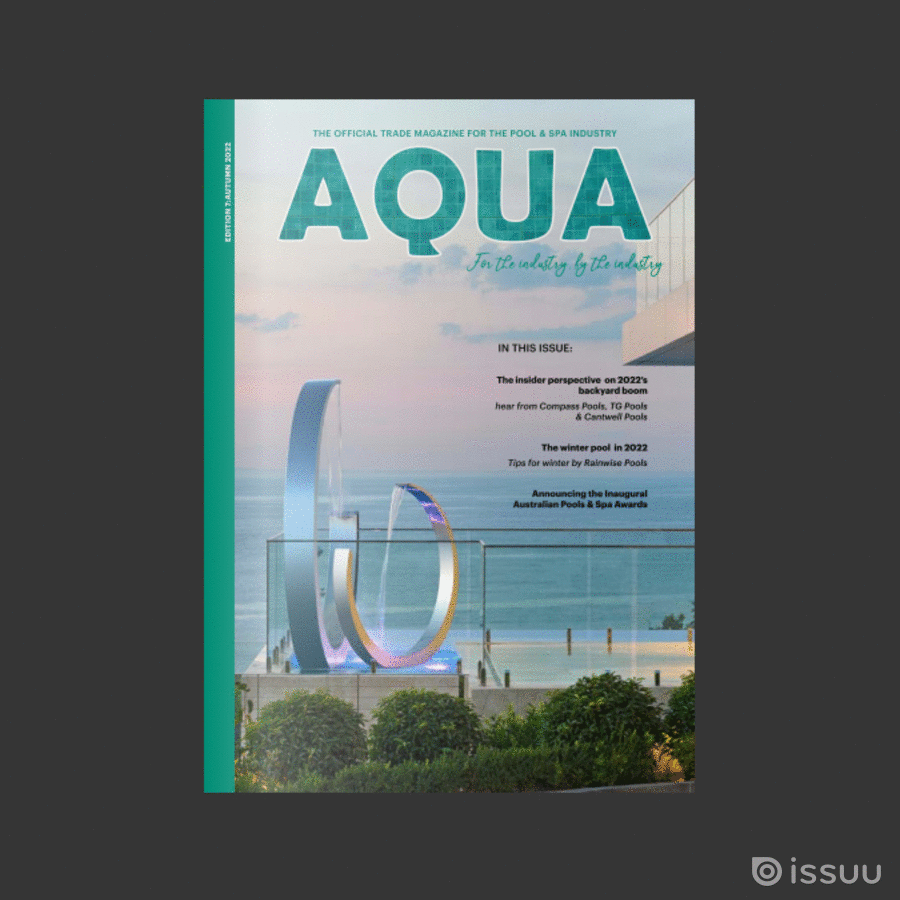 Subscribe to all future editions by completing the form provided below.
Do you have something to share with the industry? Advertising space and submissions for articles are now available. Email This email address is being protected from spambots. You need JavaScript enabled to view it.
Interested in past editions?
Read our Summer 2021 edition of Aqua Magazone HERE
Read our Spring 2021 edition of AQUA Magazine HERE
Read our Winter 2021 edition of AQUA Magazine HERE
Read our March 2021 edition of AQUA Magazine HERE
Read our Summer 2020/2021 edition of AQUA Magazine HERE
Read our inaugural edition of AQUA Magazine HERE