AQUA – Spring 2021
MPBAA's Official Trade Magazine for the industry, by the industry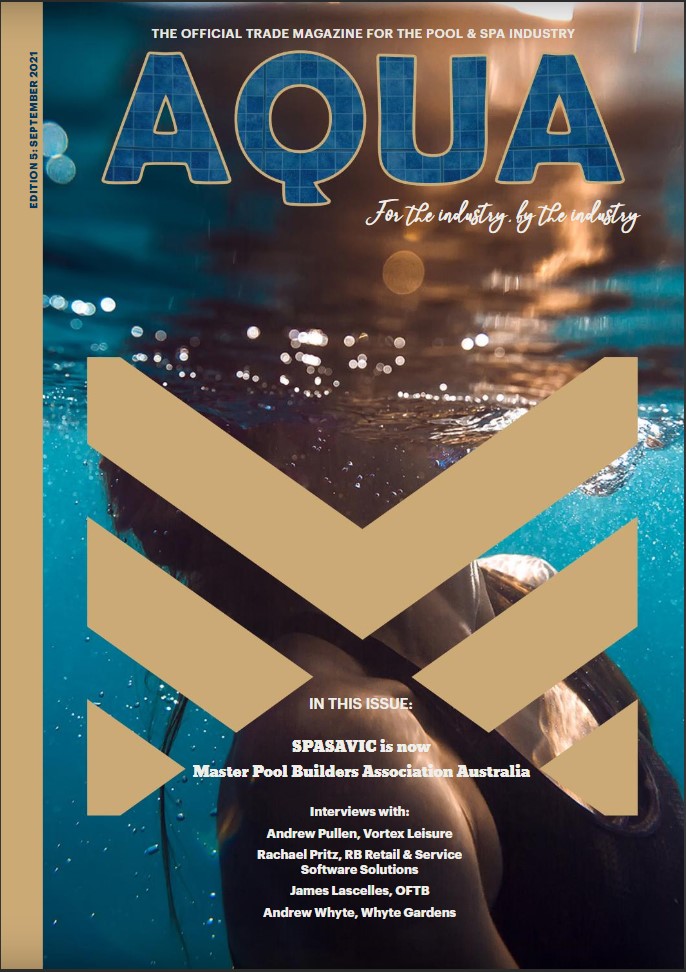 Welcome to the next edition of AQUA Magazine – our new quarterly magazine representing everything our wonderful industry has to offer nation-wide!
In this, our third edition, you'll hear from our CEO Chris Samartzis as he opens up about our new name.
We chatted with industry leaders:
Andrew Pullen (Spa World/Vortex Leisure),
James Lascelles (OFTB),
Rachael Pritz (RB Retail & Service Software Solutions),
Andrew Whyte (Whyte Gardens),
Paul Simons and Jeff Feldman (Lo-Chlor). '
All respected industry professionals who kindly offer their insights into issues impacting our industry from their unique perspectives.
We featured the one and only Georgia Harper (of Georgia Harper Landscape Designs). Georgia tells us a little about herself and shares her experience as one of our MPBAA Awards of Excellence Judges this year.
We are very proud of this magazine and promise to continue sharing trends and insights from the most respected, credible and trusted professionals within our industry. This includes you. Contribute to YOUR magazine and help us showcase anything that is new, different, unique, innovative and informative about our great industry.
Read Spring 2021 Edition of AQUA Digital Trade Magazine HERE
If you have something to share or would like to advertise in AQUA, please email This email address is being protected from spambots. You need JavaScript enabled to view it.