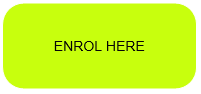 Master Pool Builders Association Australia formerly SPASAVIC (MPBAA) is delighted that our preferred Registered Training Organisation, Masters in Building Training (MIBT), has been endorsed by the Victorian Building Authority (VBA) to deliver the new Victorian Swimming Pool and Spa Barrier Inspection training course VBAISP2020 Building Inspector (Pool Safety).
The total cost of this course is $2,990 with RPL set at $1,495 and is GST-exempt. You can enrol in this course for an initial deposit of $500. ENROL HERE
MPBAA Master Pool Barrier Inspector Membership information will be provided on enrolment.


What is Building Inspection (Pool Safety) Work?
A person registered in the class of Building Inspector (Pool safety) is responsible for carrying out all the functions of a swimming pool and spa inspector under the Building Act 1993 and Part 9A of the Building Regulations 2018, including:
undertaking inspections of swimming pool and spa barriers to determine compliance with the applicable barrier standard
issuing certificates of pool and spa barrier compliance
issuing certificates of pool and spa barrier non-compliance
lodging certificates of pool and spa barrier non-compliance with the relevant council.
Course Information
This course will be a combination of online and practical learning and assessment, coupled with 15 supervised on-site inspections.
Online Learning
The advantage of MIBT's rolling enrolment in-take allows students to study at their own pace and in their own time, wherever they are, whenever they choose. MIBT and MPBAA will set more training days as required. However, this blended delivery model allows students to progress without the restriction of a set class or set dates and times.
For this course relevant excerpts will also be contained within the course material including but not limited to:
AS 1926.1-1986
AS 1926.1-1993
AS 1926.1-2007
AS 1926.2-2007
AS 1926.1-2012
Practical Assessment
Practical assessment is required, and every student must perform 15 inspections which may be conducted on a live site or within a closely simulated environment.
As part of the course you are required to complete 15 inspections. MIBT will offer 15 complementary onsite inspections however, as part of the VBA requirements you will need to have completed a total of 25 inspections over a minimum 6 month period, commencing either on enrolment or when you first started working with your QS, prior to applying for registration with the VBA.
All your inspections and workplace activities that you load up during your course MUST be verified and signed off by your OWN Qualified Supervisor (QS) who must be a registered Building Surveyor or Building Inspector or Building Inspector (PoolSaftey)
Your QS must verify your practical work through Third-Party Reports at an independent level, which form part of the supplementary evidence (workplace activities) required to complete your assessment.
Students will have access to an on-line inspection workbook to complete and submit, along with all other mandatory documentation. Once these inspections have been completed, the student will submit the contents of their workbook as workplace activities (WPA) on the MIBT Learner Management System (LMS).
Course Completion
A Certificate of Completion in the VBAISP2020 Building Inspector (Pool Safety) course will be issued on successful completion of this course by MIBT*
*Successful completion of the approved VBAISP2020 course does not constitute nor guarantee a student registration with the Victorian Building Authority (VBA) as a Building Inspector (Pool Safety).
VBA Registration Information
Once the course is complete, students will then need to apply to the VBA to obtain a Building Inspector (Pool Safety) licence.
Graduates will be required to complete additional inspections under supervision after the course is completed in line with VBA registration requirements. These requirements are in addition to the course requirements that each student will complete with MIBT.
VBA APPLICATION REQUIREMENTS INCLUDE:
You are required to hold at least six months experience in pool inspection work.
You must demonstrate experience that involves the required breadth, responsibility and application of relevant knowledge to undertake pool barrier inspection work.
Typically, this would include evidence of having participated in at least 25 home pool and/or spa barrier safety compliance inspections, under the supervision of a person registered to undertake pool barrier inspection work, in the last 7 years. Simulated inspections ARE NOT included in the minimum 25 inspection requirement.
The inspections must be of sufficient range and as a guideline include at least:
Inspection of a range of pools and spas (including relocatable pools and spas)
Five or more inspections against each applicable Australian Standard
A range of construction materials (including: glass, metal, masonry, etc.)
A range of barrier types (including barriers that include a property boundary fence and or a building as part of the barrier)
A range of landscaping within the climbable zones (such as rocks, garden beds, shrubs and trees, BBQs and furniture, etc.)
A range of latches, latching mechanisms and hinges
Other barrier compliance elements (such as barrier height, gap under barrier, etc.)
Barriers that are found to be compliant and those that are not
Experience gained more than 7 years ago and experience in the inspection of commercial swimming pools barriers may also assist in demonstrating the breadth of your experience.
For more information please visit the VBA website for detailed registration requirements.
VBA Application Forms for Registration
Once the VBA have provided you with a Building Inspector (Pool Safety) licence, you are then eligible to apply for MPBAA Membership.
As a Master Pool Barrier Inspector you will be at the forefront of the swimming pool and spa industry with existing MPBAA members able to refer work to you throughout Victoria.
For more information please email This email address is being protected from spambots. You need JavaScript enabled to view it.