SPASA Australia is giving you the chance to have your say and rate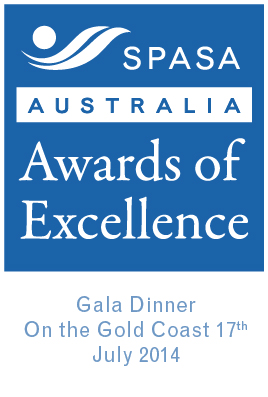 the pools & products up for nomination in the Awards of Excellence.

All winners of the four SPASA Australia member 2013 Awards of Excellence programs (ie: SPASA Qld, SA, Vic & WA) have been automatically entered in to the inaugural Awards program.

By ranking the pools & products on display at www.spasa.com.au you will have your say as to who takes home the 'People's Choice Award' - which will be announced at a Gala Dinner on the Gold Coast in July.

For the first time, consumers, along with industry are being invited to vote for their favourite, truly making it a 'People's Choice Award'. So spread the news!
To rate the pools & products click on the individual images and give them a rank - 5 stars being the highest you can reward.
Given the inaugural SPASA Australia Awards of Excellence is set to receive unparalleled profile - potential sponsors - this is THE opportunity of 2014. We invite you to view the Founding and Leading Sponsorship proposals on the brand new SPASA Australia website.

This will the be industry's 'night of nights' and you won't want to miss it. Return a completed booking form ASAP - hurry as places are strictly limited!"