SPASA Victoria would like to announce our new executive for 2020:
Brendan Nelissen (President)
John D'Arcy (Vice President)
Lindsay Hartshorne (Treasurer)
Cliff Cooke (Immediate Past President)
​We wish our new executive all the best in 2020 as they competently and capably govern our Association.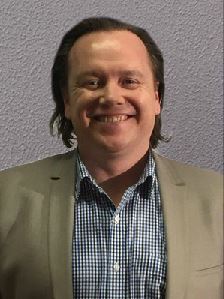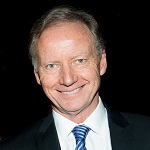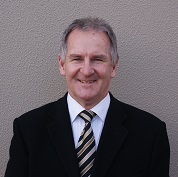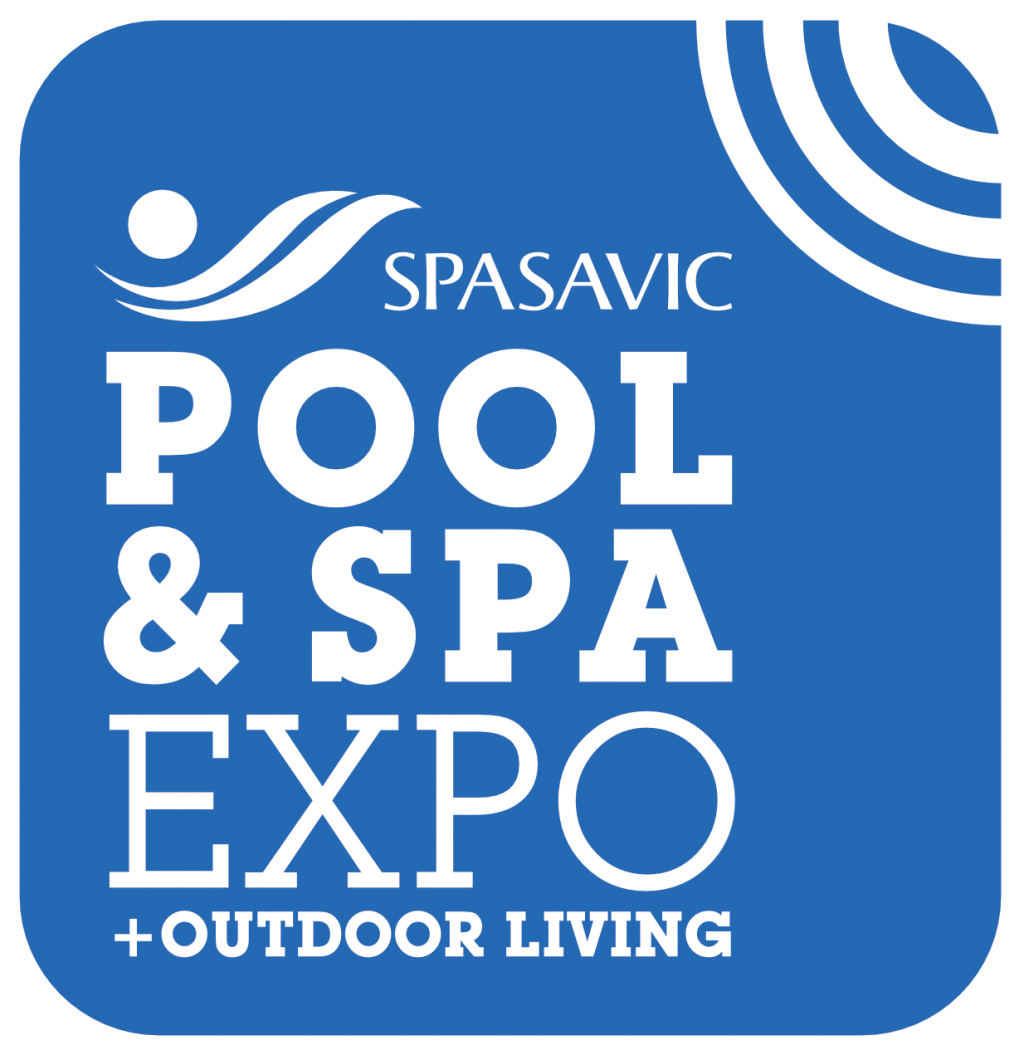 The SPASA Victoria Pool & Spa Expos continue to attract the largest audiences of qualified buyers in Australia. Thousands of visitors attend our Shows to purchase a new pool or spa and see the latest offerings in Outdoor Design. For those of you who have never been to a SPASA Victoria Show before, come and see what it's all about!
It's on Friday 31st January - Sunday 2nd February 2020 at the Melbourne Convention & Exhibition Centre.
Be an exhibitor and connect with thousands of ready-to-buy consumers!
Consumers are increasingly seeking a one-stop-shop for their backyard renovations. "The Pool & Spa Expo is a must for any home-owners hoping to add equity to their property, or simply to welcome a touch of luxury to their homes," says Expo Director Sam Palermo.

Here are three reasons why you should book a stand at the SPASA Victoria Pool & Spa Expo + Outdoor Living in 2020:
Talk to qualified consumers who are in the market for a pool, spa or backyard renovation
Take advantage of the comprehensive television, radio and social media advertising on offer promoting our Expo
Over 10,000 visitors will be in attendance
Only a handful of stands remain. If you are considering exhibiting, you must book your stand this week. Contact Sam Palermo or Conrad Patrick on 03 9596 9205 or email them HERE
Testimonials from Expo Exhibitors:
"The SPASA Victoria Pool and Spa Show was a raging success. I have never seen so many people attend a pool show. The standard of all enquiries was better than ever. The public are doing their research and are better educated than ever." - Brendan Nelissen, Waterco
"The SPASA Victoria Pool & Spa Expo is a key event within our annual marketing program. It's a great platform to engage with key trade clients and quality consumers who are keen to learn about the benefits of our automated in-floor cleaning systems and auto levellers." Justin Nicholas, Cooke Industries
"I thought it was amazing! The responses and amount of feedback we received was incredible. I would do it next year. This year's Show was more lively, especially the centre of the Expo - the Show Garden - attracted a lot of people our way. The combination of Justine Carlile LANDSCAPEdesign and LV provided a complete solution for everything from full construction to landscaping to poolscaping and outdoor furniture. It was great to have them all involved. The Expo staff were amazing. They were extremely professional and deserve a massive pat on the back." - David Jarman, Coolabah Landscapes
"The February Pool and Spa Expo was impressive, with the newly created Outdoor Living section being a bonus for consumers interesting in taking a holistic approach to pool and landscape design." Justine Carlile of Justine Carlile LANDSCAPEdesign
And don't forget to check out Urban Horticultural Solutions' amazing Feature Show Garden! There's nothing like seeing the real thing before your eyes.
Visit the SPASA Victoria Pool & Spa Expo + Outdoor Living website for the latest updates. You will receive two FREE tickets to our expo in your membership pack that will be sent to you this month.
Come and say hello to us on the SPASA Victoria stand. We look forward to seeing you all there!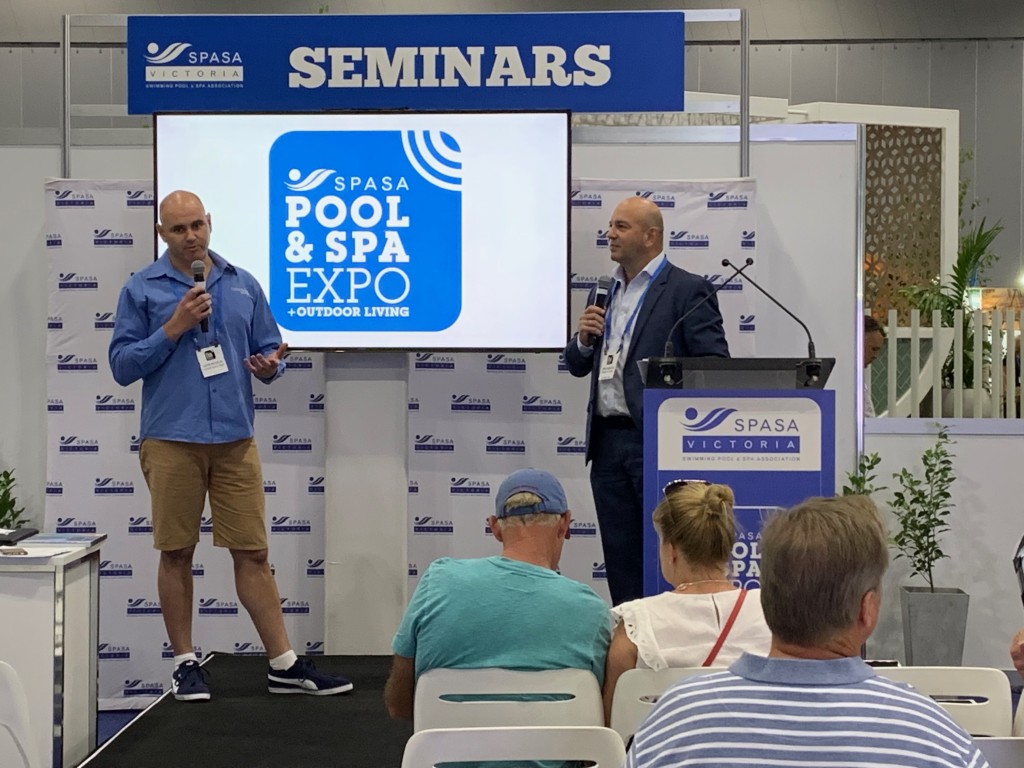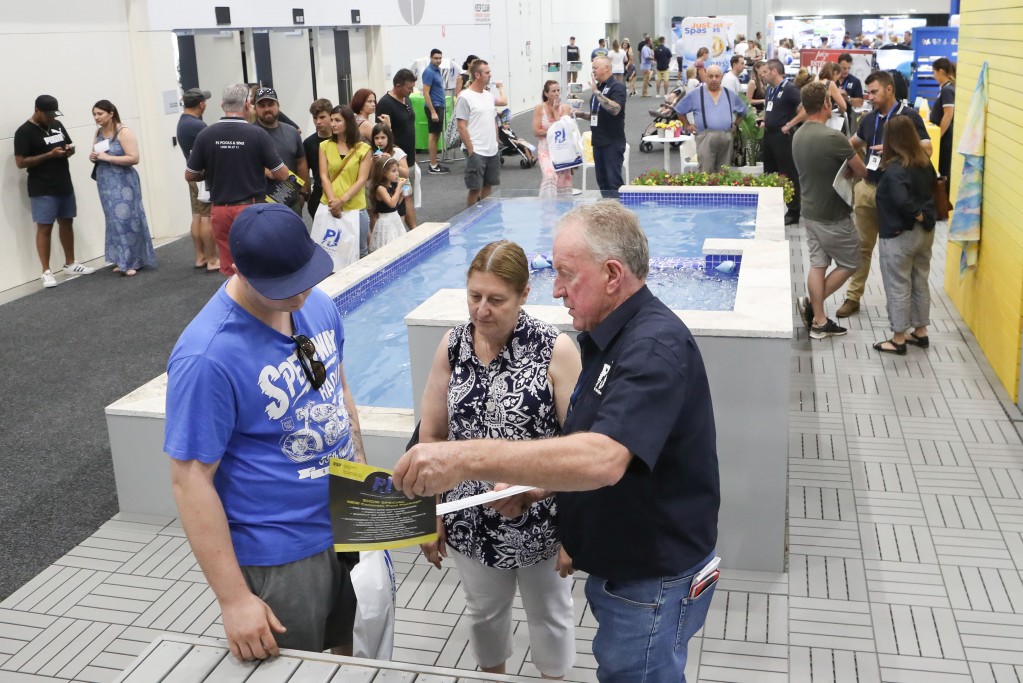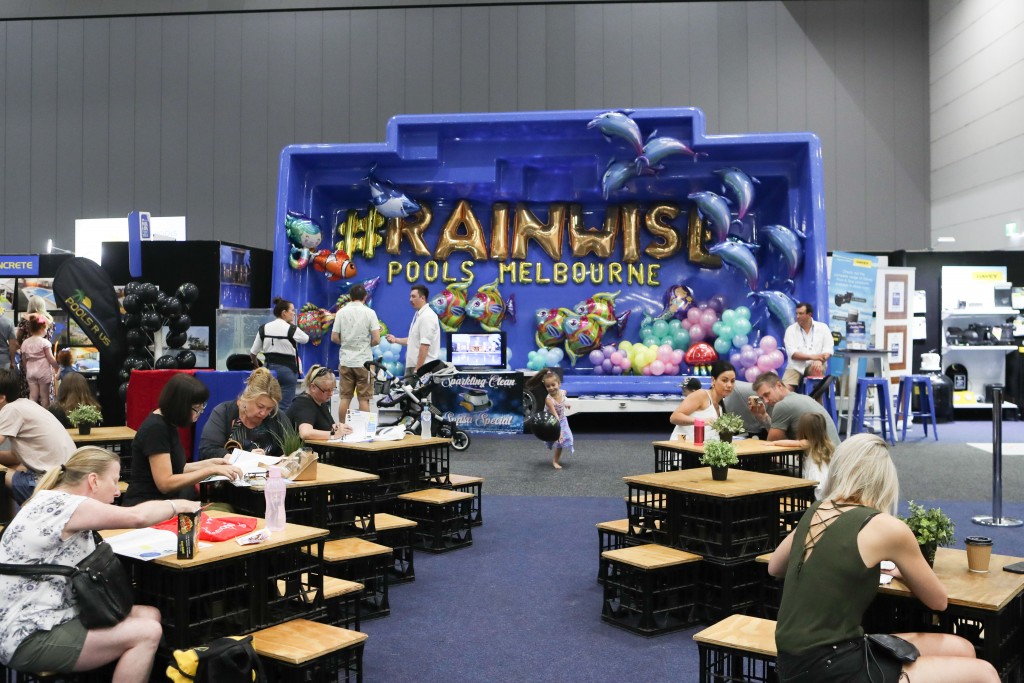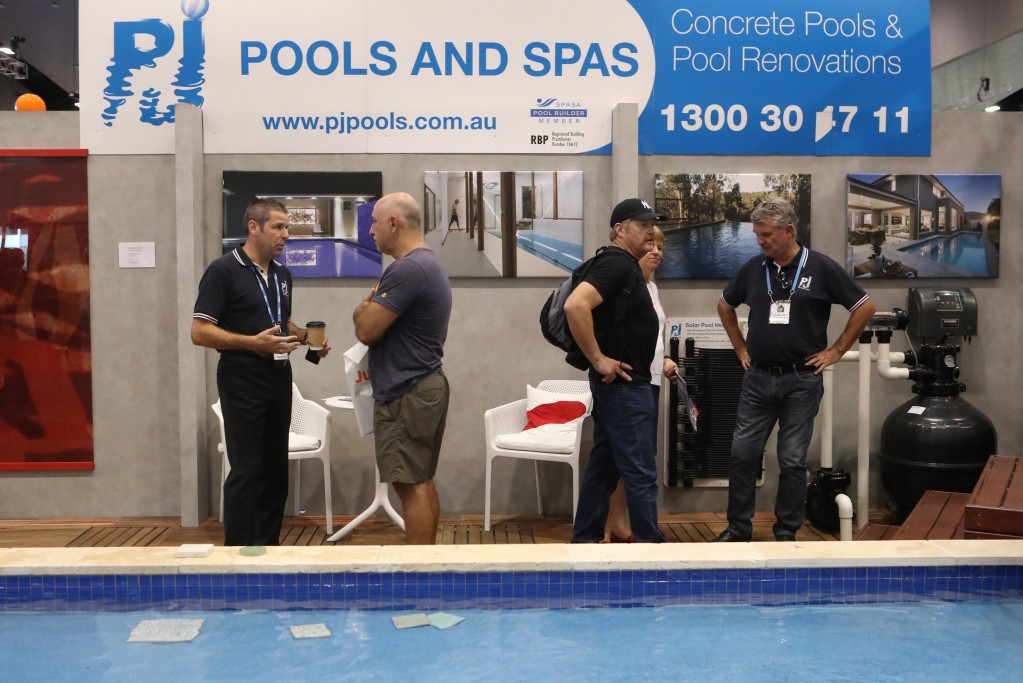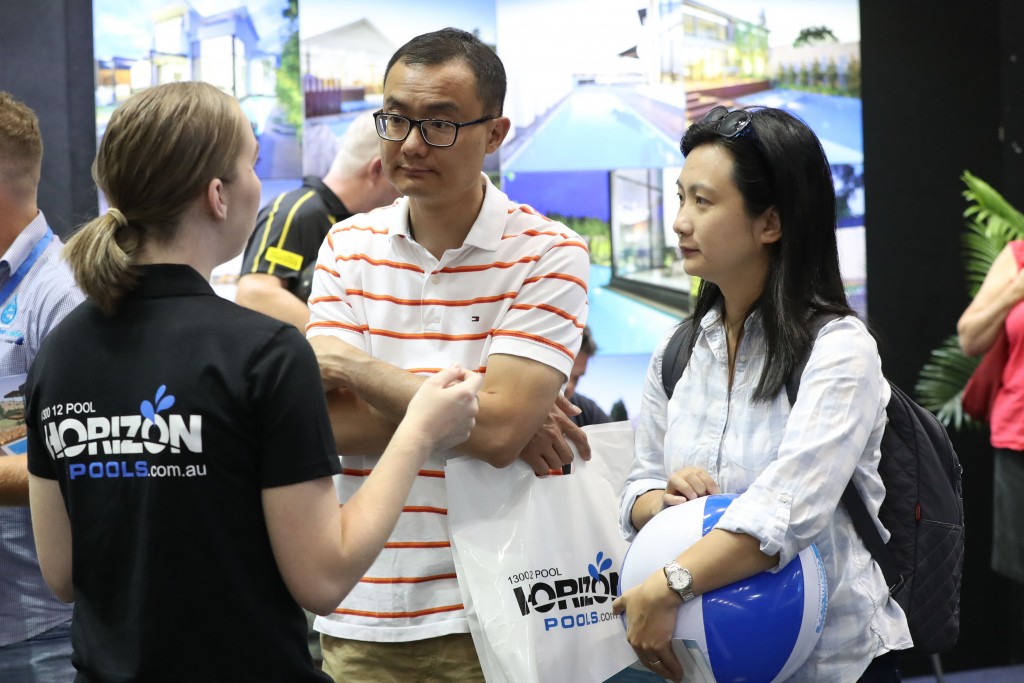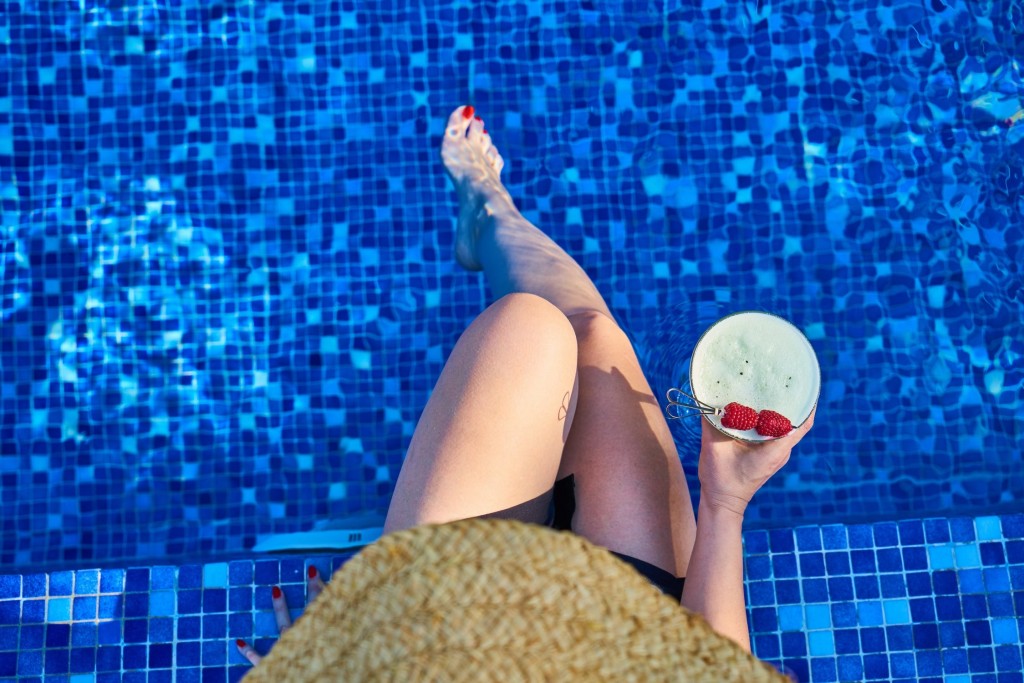 Come along to our VIP event on Saturday 1st Feb at 6pm to enjoy a drink with other exhibitors and see new products on the market.
Join us for drinks, nibbles and networking. Meet our Expo exhibitors. Witness our inspirational Show Garden, purpose-built by Urban Horticultural Solutions and draw inspiration from this life-sized display which demonstrates clever design ideas and optimum use of space.
This event will be a wonderful networking opportunity to speak with exhibitors in a relaxed atmosphere. It's FREE for all SPASA Victoria members & their partners + all who are exhibiting!
Don't miss it!
Saturday 1st February 2020
6pm - 7.30pm
Melbourne Convention & Exhibition Centre (MCEC)
Bookings are essential!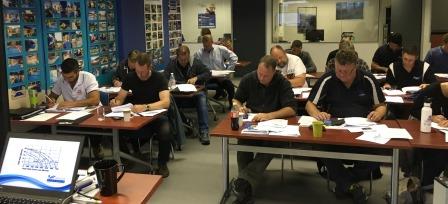 SPASA Victoria's Industry Training Program provides the framework for competency within the pool and spa industry and supports an ongoing drive to improve knowledge, skills and safe practices.
It offers all those within the swimming pool and spa industry the opportunity to attend our unique and highly regarded training courses through our Industry Training Program.
SPASA Victoria training is presented by industry experts and is heavily subsidised by the association to make it affordable for members. It is also recognised by Victorian authorities and regulators.
All 2020 training courses are listed HERE
Quality Victorian-focussed training is critical to the improvement and sustainability of the swimming pool and spa industry, as well as the success of your business. The importance of training your employees - both new and experienced - cannot be overestimated.
Take advantage of SPASA Victoria's training courses and help improve the morale of your employees as well as increase their knowledge, efficiency and productivity.
*If you are a Restricted, Pool Shop or Pool Service Member, please contact info@spasavic.com.au prior to booking.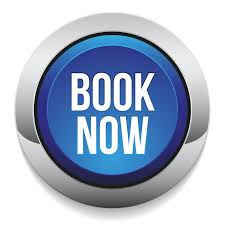 Got a question? Call 9501 2040 or email info@spasavic.com.au

The Portable Long Service Benefits Scheme began on 1 July 2019 to ensure eligible workers in the community services, contract cleaning (pool cleaners) and security industries can build up long service benefits based on time in the industry, rather than with a single employer.

This scheme defines a contract cleaning industry employer as one that is engaged in the industry in Victoria, and who employs someone else (in Victoria or elsewhere) to perform work in the industry. If you are an eligible employer under this scheme, you are required to apply for registration as an employer with the Authority. The application process allows you to confirm your business activities and assists the Authority to make a determination.
What you need to do

Before applying to register, we recommend you visit the Authority's website to review the contract cleaning industry fact sheet. Once you have read the fact sheet, you can apply for registration by completing the online employer registration form.

Responsibilities as an employer under the scheme

If you are found to be a liable employer and your registration is accepted, you will be required to submit a quarterly return that includes employee information regarding hours worked and the amount of ordinary pay received in the quarter. Once your quarterly return is lodged, an invoice will be generated for you to pay the levy for your employees' long service benefit entitlements. The levy for the contract cleaning industry is 1.8% and was determined by the Governing Board.

For eligible employers, registration must be completed by 31 December 2019. The next quarterly return will be due by 31 January 2020.

The Act provides for significant penalties to be applied to businesses that avoid their obligations to their workers under the Act and Interim Regulations. The Authority takes non-compliance with the Act and Regulations seriously.

If you have any questions in relation to this matter, please call 1800 517 158 or email enquiries@plsa.vic.gov.au

SPASA Victoria has approached the VBA on behalf of members with concerns regarding the suspension of building surveyors and the impact that is having on inspection services and certificates of compliance.
The VBA have advised and clarified that the appointment of a building surveyor confers on them a range of statutory functions under the Building Act 1993. Once appointed, the functions of that surveyor can only be transitioned to another surveyor through a transfer (where all parties agree to transfer of function) or through a termination of the original surveyor (which requires the VBA to grant consent).
Where a building surveyor has been suspended, the owner who appointed them must apply to the VBA to terminate their appointment. This is done through the completion of a Notice of Intention to Appoint a new Building Surveyor. The VBA's 'Notice of Intention to Appoint a new Building Surveyor' form can be found HERE.
In circumstances where the initial building surveyor has been suspended, the VBA seeks to fast-track any termination applications. Typically, such applications will be finalised within 5-10 working days of receipt, provided all of the required documents are provided. Where the VBA is notified that a termination application is particularly urgent, they will take steps to process it more quickly where possible.
SPASA Victoria is pleased to be working through this issue with the VBA to expediate the process for all members.
For members who have concerns about an individual termination application, they are advised to contact the VBA's Manager Complaints and Statutory Referrals, Elain Collier (Elaine.Collier@vba.vic.gov.au).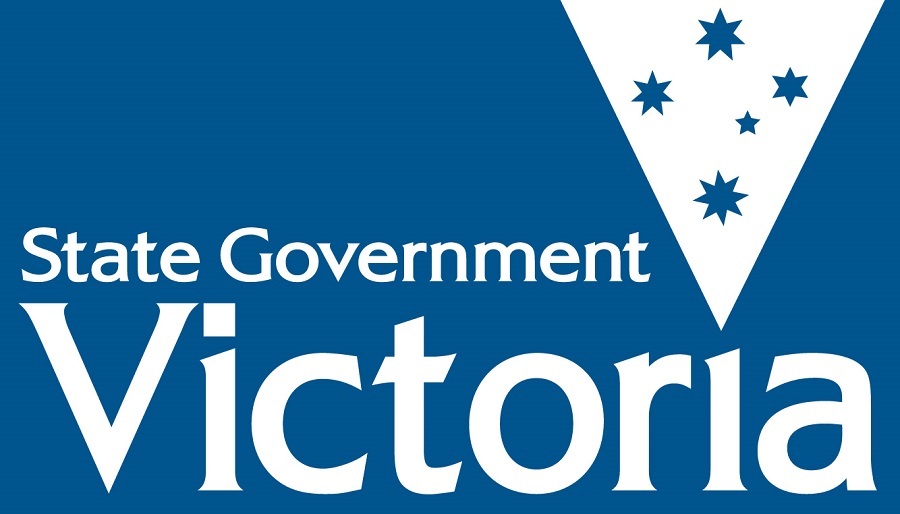 The Andrews Government has recently announced the introduction of the new national exposure standard and also announced that the lowered exposure standards came into effect in Victoria from 17 December 2019.
The new exposure standard will apply to many other construction activities involving working with sand, concrete, concrete products, autoclaved aerated concrete, bricks and tiles that could potentially generate silica, but for which a spike of cases of silicosis has not been evident. Unlike Victoria, other states have recognised this and allowed for phase in periods.
Australian State and Territory Work Health and Safety Ministers have also agreed to reduce the exposure standard for Respirable Crystalline Silica (RCS) from the current value of 0.1 mg/m3 to 0.05 mg/m3.
The exposure standard is the airborne concentration of RCS that must not be exceeded. The Victorian Occupational Health and Safety Regulations 2017 prohibit exposing employees to an atmospheric concentration of RCS above the exposure standard.
Read the Government's media release - Silica Workplace Exposure Standard Halved - 19 December 2019 HERE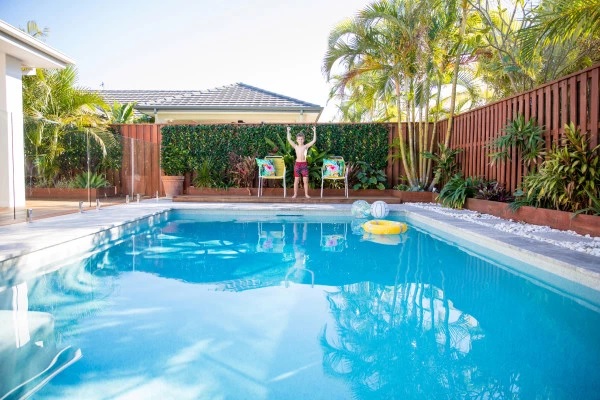 Further to the article we shared in the December e-news regarding the new initiative 'Swimply' - an Airbnb' for swimming pools - we would like to clarify to members that SPASA Victoria does not support this initiative in any way due to potential safety and liability concerns, as well as the potential for this initiative to detract from our industry.
Here are two articles relating to the launch of Swimply from last year:
'Airbnb for swimming pools' launches in Australia
You can now rent swimming pools by the hour thanks to a new website, and it's perfect for summer

SPASAVIC is pleased to be one of the few nominated organisations to participate in workshops to be held at the VBA.
The purpose of these workshops is to seek industry stakeholder feedback on the training requirements which will shape the VBA's intended approach for this new class of registration.
This new class of registration was introduced with the amendments to the Victorian Building Regulations 2018 effective 1 December 2019 and will be limited to inspecting pool barriers for pools and spas (including relocatable pools and spas).
There is currently no nationally accredited course that meets the knowledge and skill requirements of this class. The VBA is intending to develop specifications for a training course and endorse training providers to deliver this course.
We look forward to keeping members updated on this training course as it is developed.

If WorkCover perform an investigation and shutdown a workplace, you may be responsible for the costs.
If your company is fined for not providing a safe workplace, the company may be fined, along with the director of the company being fined personally. A management liability insurance policy can provide protection for these events.
Don't let workplace injuries injure your business! Get a Management Liability quote today. Call Sarah on 1300 242 136 or email This email address is being protected from spambots. You need JavaScript enabled to view it. or Click HERE for more information on Management Liability Insurance

Aquatech Pool and Spa Solutions provide expert year-round services to our valued clients, including families, new and long-term homeowners and those seeking general information in the North, West and South Melbourne areas.
Aquatech want to ensure that every pool and spa is clean and healthy to enjoy, which is why they provide our services, maintenance and water testing to determine what chemicals are needed to balance the pool and spa water and chlorine levels to properly sanitise the water.
Their qualified mobile technicians will keep you up to date with the latest pool equipment, like pumps, filter and pool automation systems and will be the first to let you know of when your pool and spa products and accessories need updating. Their Melbourne pool maintenance service is available to assess, explain and carry out pool repairs and sanitisation needs onsite or over the phone. Aquatech offers a mobile service, rather than a retail outlet.
Aquatech aims to set themselves apart from other pool and spa companies by striving to educate their clients and the community on the importance of regular pool maintenance. By staying true to a regular maintenance schedule, this puts them in the best possible position to amend minor issues before they become larger and more expensive problems.
Aquatech Pool and Spa Solutions are a proudly Australian owned and operated family business with years of experience in the industry and a wealth of knowledge.
Staying up-to-date with pool industry and supplier training means that they bring the most current knowledge and expertise with pool issue identification.
Aquatech's Melbourne pool maintenance service is available to assess, explain and carry out pool repairs and sanitisation needs either onsite or over the phone. They use brand name products from leading suppliers to guarantee reliability, ongoing support and an unbeatable warranty.
Welcome to SPASA Victoria Aquatech Pool & Spa Solutions!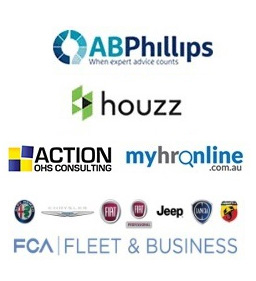 Member Benefits - Available to all Members in 2020
AB Phillips - SPASA's Risk Management, Insurance & Financial Services Provider
Jeremy Johnson & Associates - One Hour of Free Expert Legal Advice
Action OHS Consulting – SPASA Victoria's Occupational Health and Safety Consulting Partner
Career Dressing – Preferred Workwear & Corporate Clothing Supplier
Houzz – Free Profile-Building Website
myhronline - HR Advice and resources, discounted for SPASA members
FCA - Offering exceptional value and wide-ranging vehicle choice
See the full details of your Member Benefits here

2020
Pool & Spa Expo + Outdoor living - Friday 31 January - Sunday 2 February
Awards of Excellence Entries Open - Monday 17 February
Basic Chemistry Training - Thursday 27 February 9am - 4pm BOOK HERE
Member Advertising Opens - Monday 2 March
Domestic Builder Contract Training (For Restricted & Builder members only) - Wednesday 4 March 9.30am -11am BOOK HERE
Hydraulics Training - Thursday 19 AND Fri 20 March 9am - 4pm BOOK HERE
Pool Construction Essentials Training - Tuesday 14 April 8.30am – 4.30pm BOOK HERE
Member Golf Day - Friday 17 April
Awards of Excellence Entries Close - Wednesday 22 April
Portable Spa Technician Training - Thursday 30 April 9am – 4pm BOOK HERE
Basic Chemistry Training - Tuesday 12th May 9am - 4pm BOOK HERE
Advanced Chemistry Training - Thursday 14 AND Fri 15 May 9am - 4pm BOOK HERE
Pool Shop & Service Training – What Makes the Great Retailers Great - Thursday 28 May 9am – 4pm BOOK HERE
OH&S Materials Made Easy - Friday 12 June 9.30am - 12.30pm BOOK HERE
HR Essentials - Thursday 25 June 10am – 12pm BOOK HERE
Awards of Excellence Gala Night - Saturday 18 July
Pool Construction Essentials Training - Tuesday 4 August 8.30am - 4.30pm BOOK HERE
Spa & Pool Show at MCEC (Winter Show) - Saturday 8 & Sunday 9 August
Domestic Builder Contract Training (For Restricted & Builder members only) - Wednesday 19 August 11.30am - 1pm BOOK HERE
Hydraulics Training - Wednesday 26th AND Thursday 27 August 9am - 4pm BOOK HERE
Basic Chemistry Training - Tuesday 15 September 9am - 4pm BOOK HERE
Advanced Chemistry Training -Thursday 17 AND Friday 18 September 9am - 4pm BOOK HERE
SPASA Victoria AGM - Wednesday 11 November